Lure Of The Year & Annual Awards
Awards
Each year awards are presented for several categories at the Australian Lure Fly & Outdoors Expo.
The categories have grown over the years to challenge Aussie lure makers to try different lure types. Winning a Lure Of The Year Awards at the Expo is a sure fire way to get a brand known across the country which = demand & sales.
Best Collection

Best Fly

Best Ornamental Piece

Best Bibbed / Diving Lure Up to $29.99

Best Bibbed / Diving Lure Over $30.00

Best Swim Bait / Wake Bait /Topwater. Up to $29.99

Best Swim Bait / Wake Bait /Topwater. Over $30.00

Best Offshore Lure. Up to $29.99

Best Offshore Lure. Over $30.00

Best Bladed / Metal / Spoon Lure. Up to $29.99

Best Bladed / Metal / Spoon Lure. Over $30.00

Best Bibless Vibe. Up to $29.99

Best Bibless Vibe. Over $30

Best Soft Plastic

Best Presented Stand (All exhibitors are automatically included – no need to nominate)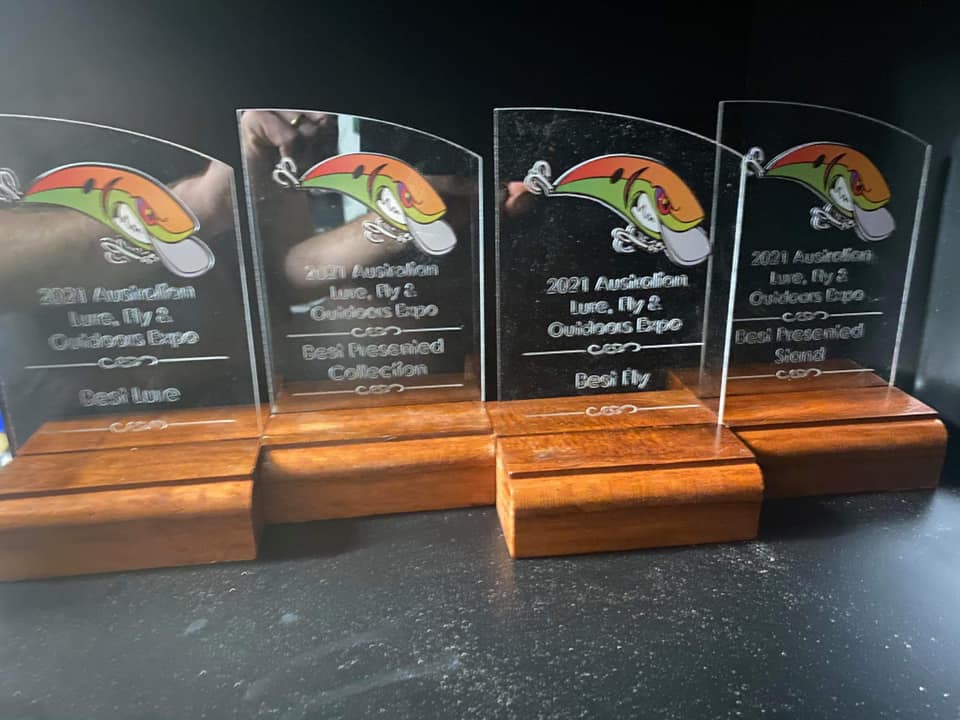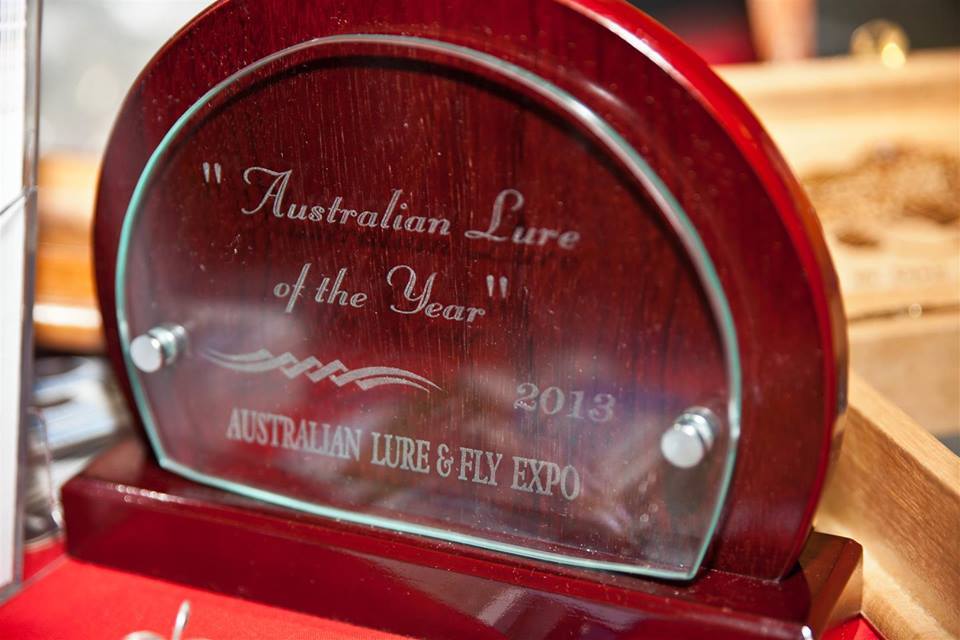 Terms & Conditions
A maximum of one (1) lure may be submitted per lure division per category per exhibitor each year.

Voting will be done by the general public, not exhibitors.

As per the conditions of entry, all entrants must be available for purchase at the Expo (except Best Ornamental Piece).

Flys must be tied at the Expo.

The Bibless Vibes category is not open to Metal Vibes, these are to be entered in the Bladed/Metal/Spoon category.

All entrants must be Australian made.

LOTY categories are open only to paying exhibitors.

All entries (except Ornamental) MUST swim. We will be randomly testing them…

Best presented collection must be on display in the collectors area and be approved by the Collections Coordinator.

All

LOTY entries are to be presented as a single lure only – not on stands. Organisers will provide stands for the display cabinets where apropriate. If your lure cannot be separated from a display stand it will be disquailified.
Flys may presented in a vice.

Nominations will only be accepted from financial Expo Exhibitors.

All LOTY nominations must be made via the Expo website before 23 June. (does not apply to fly tying entries)

Lures need to be delivered to the LOTY booth before the Expo opens on Saturday morning.

Organisers will not be held responsible for any lost, stolen or damaged entries.

Winning lures of each category (except Ornamental) will be retained in a permanent Expo Collection. If you do not accept this, you cannot enter.
Hall of Fame
From time to time we acknowledge those people who have made a lasting impact on lure fishing in Australia. Legends like Rod Harrison, John Bethune & Rex Hunt have been inducted in the past for their promotion of lure & fly fishing.
Also, lure makers both past & present have been acknowledged for their life time of lure making efforts in the face of rising imported (often cheap) lures. Lure Legends like Peter Newell (posthumous), Trevor McFeeters, Alan Dolan, Paul Kneller & Anthony Curtis are just some of those awarded Hall of Fame status.
Some past Inductees into the Australia Lure & Fly Hall Of Fame
"The Expo is a huge event for Aussie lure makers to get together and show our lures. To meet customers and catch up with fellow makers. Sharing knowledge and socialising is a highlight."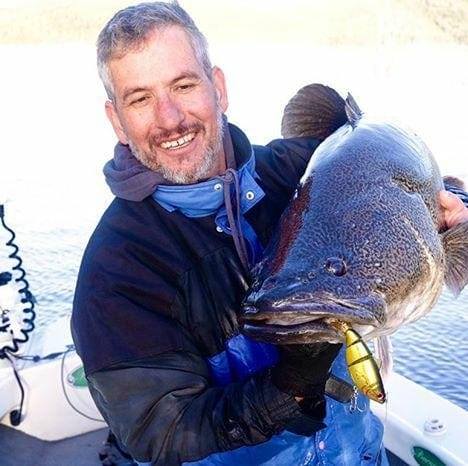 Matt Fraser - Bramabah Lures
Proudly supported by the Queensland Government